Treasured Lands: A Photographic Odyssey through America's National Parks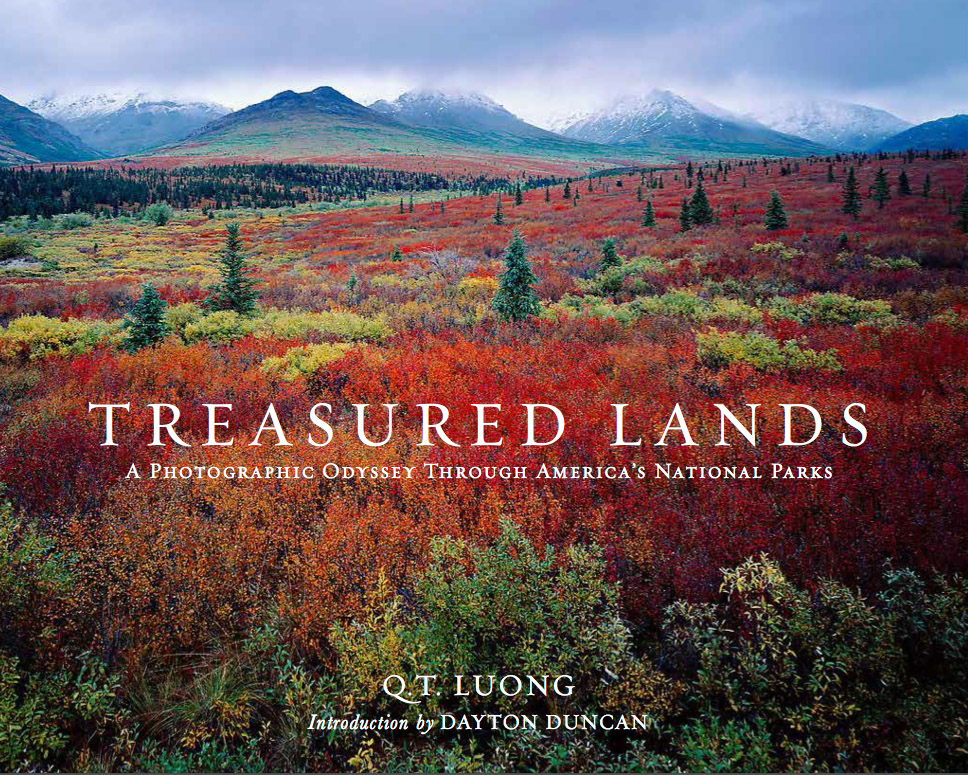 It is said that a photograph helped launch the national parks: After Congress viewed Carleton Watkins's photos of Yosemite, President Lincoln was moved to sign the Yosemite Valley Grant Act in 1864, a bill that not only preserved the park but also paved the way for the US National Park Service, which was founded in 1916 and is now celebrating its centennial. In this fitting tribute to the more than 84 million acres of mountains, forests, prairies, seashores, deserts, and canyons, photographer QT Luong presents his homage to our protected wilderness in Treasured Lands: A Photographic Odyssey Through America's 59 National Parks.
Luong, who is featured in Ken Burns documentary The National Parks: America's Best Idea, is the most prolific and versatile photographer working in the national parks today and the only one to have made large-format photographs in each of America's 59 parks. In an odyssey that spanned more than 20 years and 300 visits, Luong ventured through each park with cameras at the ready, capturing the majesty and unique beauty of the nation's preserved habitats. From canyons and deserts to glaciers and reefs, the photographer focused his lenses on spectacular iconic landscapes and rarely seen remote spots, presenting his journey in this sumptuous gallery of more than 400 breathtaking images that are so sharp and have so much detail, they are the next best thing to being there.
Accompanying this collection of scenic masterpieces is a comprehensive guide that includes a map for each park that indicates where the images were shot, as well as extended captions that detail the images' orientations and lighting, along with pertinent facts on the parks' geography and natural history. Designed to inspire outdoor adventurers to visit the parks and invite photographers to re-create these landscapes through their own lenses, the guide also provides anecdotal observations that give context to the pictures and convey the sheer scope of Luong's extraordinary odyssey.
Including an introduction by award-winning author and documentary filmmaker Dayton Duncan, Treasured Lands is a rich visual tour of the US National Parks and an invaluable guide from a photographer who hiked (and sometimes paddled, dived, skied, snowshoed, or climbed) each park, shooting in all kinds of terrain, through all seasons, and at all times of day and night. QT Luong's timeless gallery of the nation's most revered landscapes beckons to nature lovers, armchair travelers, and photography enthusiasts alike, keeping America's natural wonders ever within reach.