Ice climbing in the Canadian Rockies (part 1)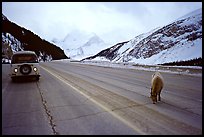 The classics are along the Banff-Jasper highway. On this picture, you can see the 200K+ miles WV bus that my partner Jim drove from Oregon, and an undisturbed mountain goat.
---
The Weeping Wall.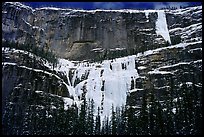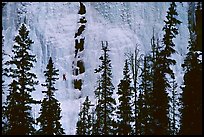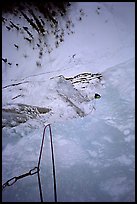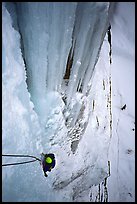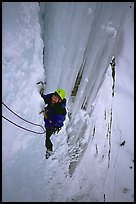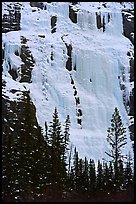 We climbed Lower Weeping Wall. The perspective is deceiving: Upper Weeping Wall (upper right in the first picture) is higher, and more difficult. Lower Weeping Wall has been called a "vertical football field" because it is incredibly wide. To get the scale, see in the last picture, the two dots on the upper 2/3 of the right side: that's me and Jim.
---
Two shorter classics: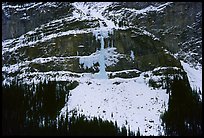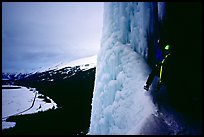 Curtain Calls
---
Polar Circus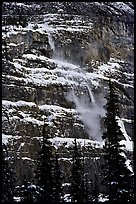 The avalanche danger was not neglectible...

We managed to climb in the early morning the first part of Polar Circus: an alternance of snow gullies, steep slopes, and ice walls. The headwall was climbed in the begining of the afternoon. Soon after I clipped into the final belay, a big avalanche coming from the above bowl swept the final part. Close call !

All photos and text Copyright &copy QT Luong